Mirrors
William & Mary cushion mirror, walnut, England, 1690-1700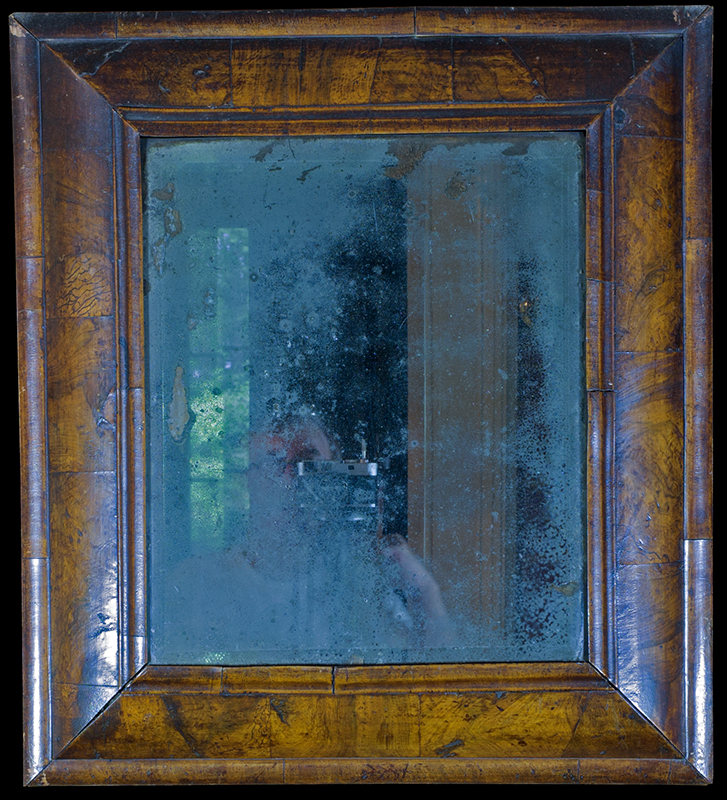 Purchased in London.
Queen Anne mirror, probably England, first quarter 18th century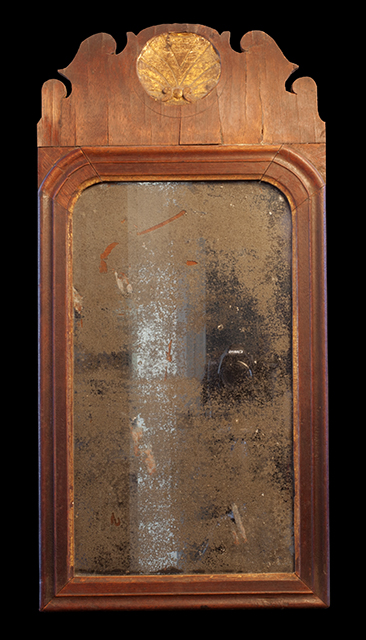 Purchased from Leigh Keno
Chippendale mirror, mahogany, England, 18th century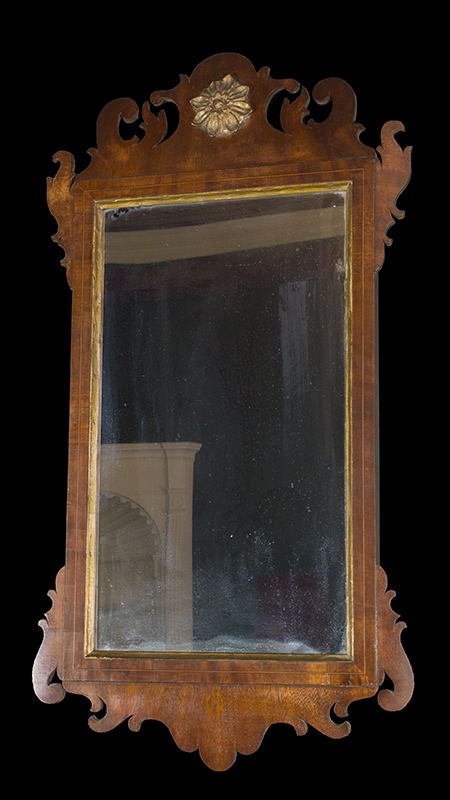 Purchased from Robert O. Stuart.
Mirror, France ca 1860. Gilt Wood and Gesso.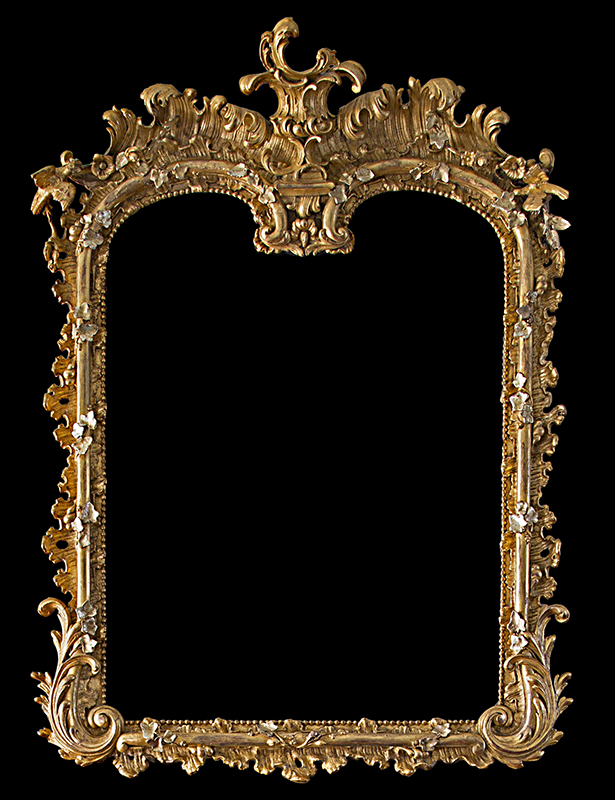 The water gilding is two-toned. The small leaves are silver and the remainder is gold leaf. Glass is old and probably original. I removed it from the photo to accentuate detail in the frame. Purchased from Neysa Jeager.